WELCOME TO PERUVIAN LILY
Yoga & Holistic Wellness
Private Yoga
with Feather is designed specially for you, we offer sessions via Skype or in the privacy of a studio/your home for locals in the Southern California area.
Click the link below to book your free consultation and learn more about our unique approach to yoga.


Yoga Therapy
Yoga Therapy is the application of ancient yogic techniques to alleviate physical and emotional/mental health conditions. Cardiologist Dr. Dean Ornish reversed heart disease on the evidence & support of Yoga Therapy which launched major studies confirming it's results. "Yoga Therapy is a holistic form of alternative medicine that applies the entire system of yoga to effect health & healing by addressing issues that confront people emotionally, mentally & spiritually, as well as physically through personalized engagement with the vast ancient system that is yoga."~Huffington Post
Ayurveda + Dosha's
We will work together on a Personal Wellness journey to achieve healthy holistic lifestyle habits which will significantly improve your overall health and bring balance to the body and mind. I will help you transition into your new lifestyle with a fun, positive & informative approach to introducing Holistic Health into your life. A lifestyle I can personally testify to, having lived this way for over 25 yrs. & I'm still excited talking about it. My background in Herbalism, Homeopathy, Naturopathic Medicine & Ayurveda have given me valuable tools that I love sharing with others while knowing how to keep it interesting! We offer both Ayurveda Health Coaching as well as Holistic Health Coaching.
What's the difference?
Ayurveda is very specific oriented to the philosophy of Ayurveda but that may not be for everyone so we also offer the Holistic Health Coaching.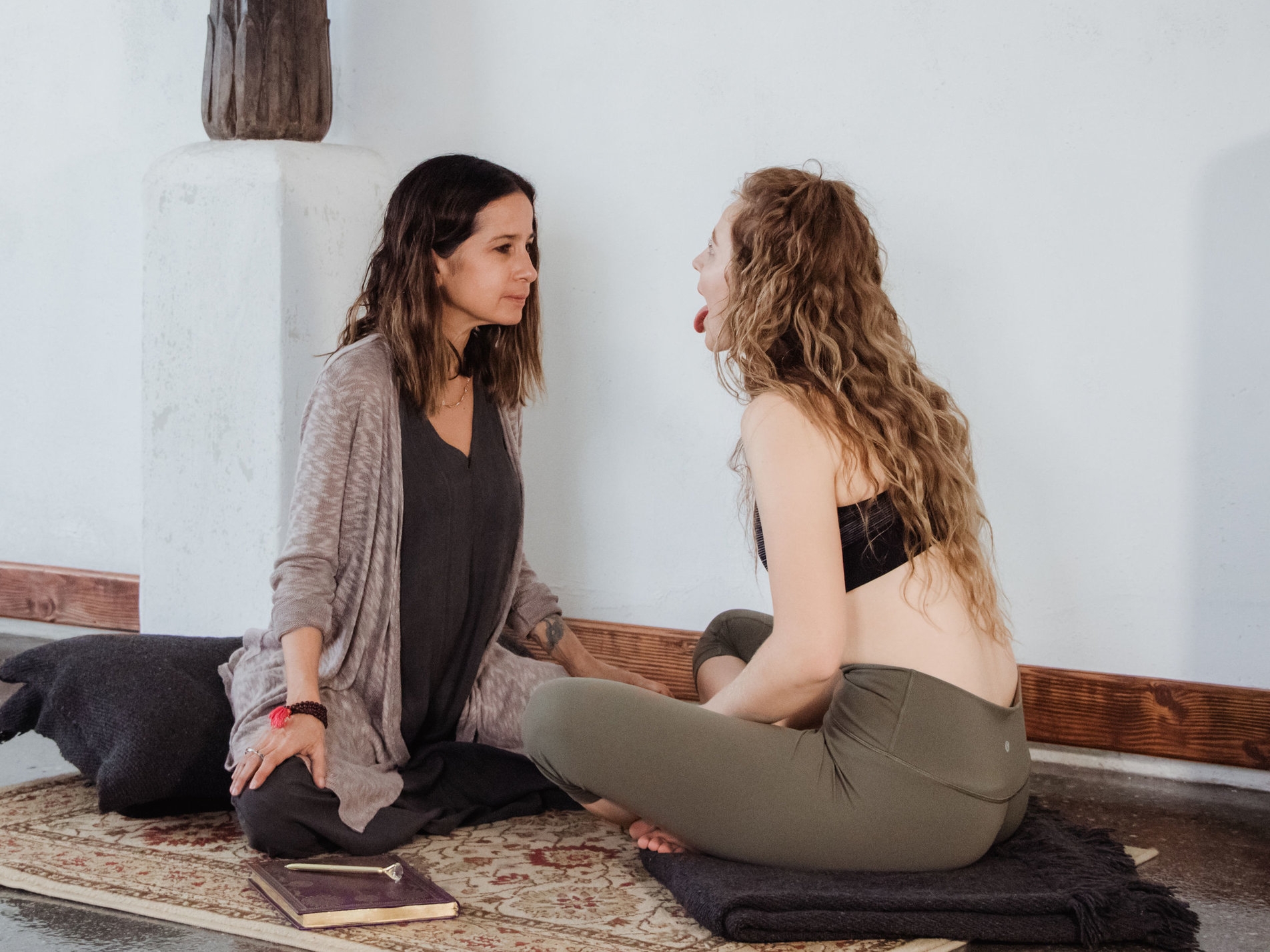 Book Your Free 15 min consultation with Feather Polo
Peruvian Lily Yoga Instagram -